The last couple of years has been crazy for Mesut Ozil. The German had to endure being frozen out at the club level by Arsenal for comments made against the Chinese government. He was also forced out of the German National team for political reasons and it looked like the end of the road for Ozil. He has found a new home in Fenerbache but looks like things are about to get rather uneasy for the ex-Real man.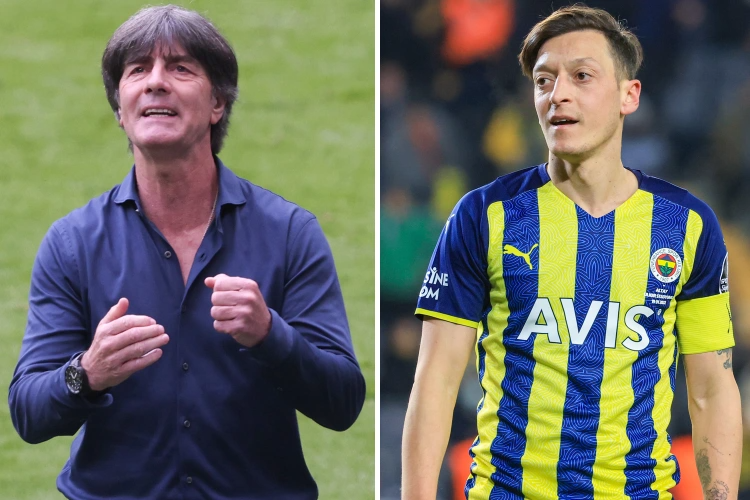 Joachim Low has been touted as an end-of-the-season prospect for the Turkish club as they try to rebuild from an underwhelming 2021/2022 season that sees the team currently sit in 6th place. Ismail Kartal would most likely step down in May, as his appointment has always been for the short-term. Low is currently linked with the job, and various sources have confirmed that he's actually interested in the job.

Low was the German manager when Ozil was forced to retire in 2018. The pair had a great relationship and even lifted the World Cup together, but they fell out with Ozil calling out authorities at the German FA for the way the issue was handled. Low on his part tried to reach out to Ozil but was met with cold shoulders. According to the former German coach, "Mesut leaving the National team without consulting me beforehand was a great human disappointment for me".
Now the pair would have to find a way to co-exist together at Fenerbache with Low poised to land the top job at Turkish heavyweights Fenerbache. Low has always maintained that he's open to burying the hatchet even before being linked to this job, it would be interesting to see how Ozil would handle this situation. One thing is clear though, they both can't stay at Fenerbache if their severed relationship is not fixed.