Sky Sports pundit Jamie Carragher has warned Arsenal skipper Pierre-Emerick Aubameyang that he could find himself in the same situation as Mesut Ozil did before he left the club if the Gabonese international don't improve his performances for his club.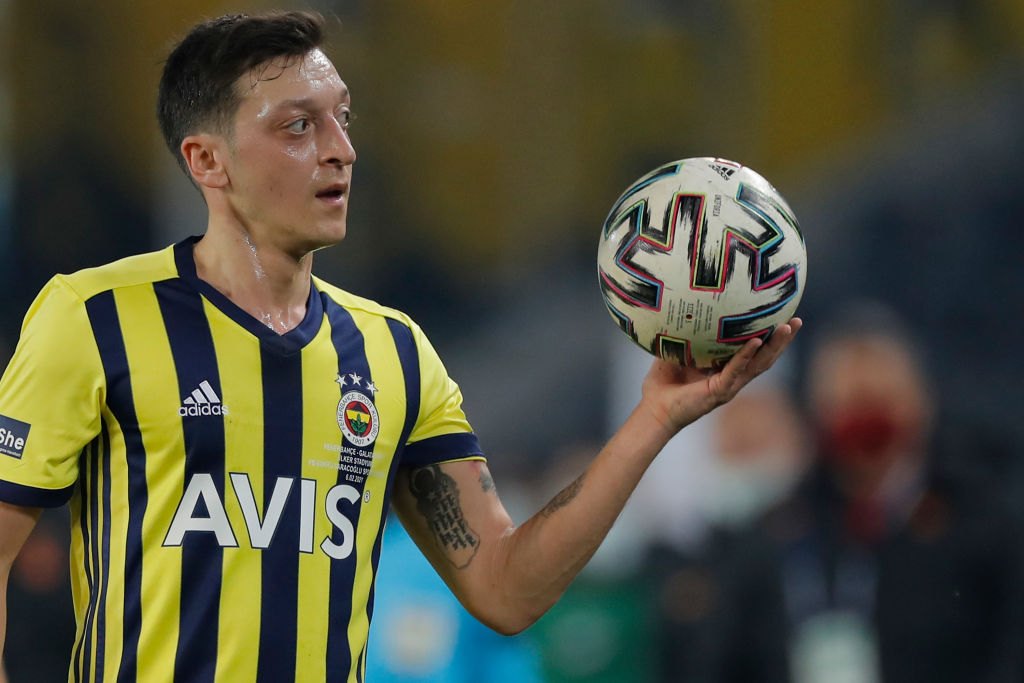 Carragher sounded a note of warning to Aubameyang on Sky Sports News. He was highly critical of the Arsenal captain for his poor display in the Liverpool game at the weekend. Aubameyang was largely anonymous and had to go off in the second half as the Gunners were thrashed 3-0 at home by Liverpool.
The Premier League champions scored three second half goals through Mohamed Salah and second half substitute Diogo Jota (2) to secure the three points and move within two points of the final Champions League spot occupied by Chelsea.
Liverpool legend Carragher pointed out that Aubameyang has been poor for the majority of this season and that he doesn't offer much to his team if he's not scoring goals. He went on to cite the West Ham game as an example.
According to him, Aubameyang was largely anonymous during the game played before the last international break before he went off for Gabriel Martinelli in the final ten minutes. At the time, the Gunners were trailing 3-2 to their hosts having been 3-0 at the end of the first half hour of the game.
Shortly after his exit, strike partner Alexandre Lacazette equalised for Arsenal to earn a share of the spoils for the North Londoners in the thrilling London Derby and Aubameyang celebrated him after he scored that equaliser. Carragher said he pointed out that the celebration was the most energetic he has seen the Arsenal captain this season while he was running commentary for the game.
Carragher is wary of the Gabonese international skipper ending his career at the club just the way it happened to Mesut Ozil. German midfielder Mesut Ozil saw his performances dropped at Arsenal on the back of him putting pen to paper on a lucrative deal worth £350,000 weekly and the same thing is happening to Aubameyang.
Arsenal captain Aubameyang signed a new deal worth at least £300,000 weekly last summer and he has suffered a significant drop in form since penning that new contract at the Emirates Stadium. He has nine goals in 25 games in the Premier League this term.
Mesut Ozil left Arsenal in January for Turkish club Fenerbahce when he had six months left on the new Gunners deal signed in 2018. The former Real Madrid and Werder Bremen playmaker had wanted to leave as a free agent this summer until he was frozen out of the first team squad at Arsenal for several months by manager Mikel Arteta