Mesut Ozil's contract at Arsenal will be expiring on next season and without any proposals of extension, his future at the club is uncertain. Arsenal is preparing to be back as the Premier League will be beginning next week. They are on full-fledged training sessions in their home ground.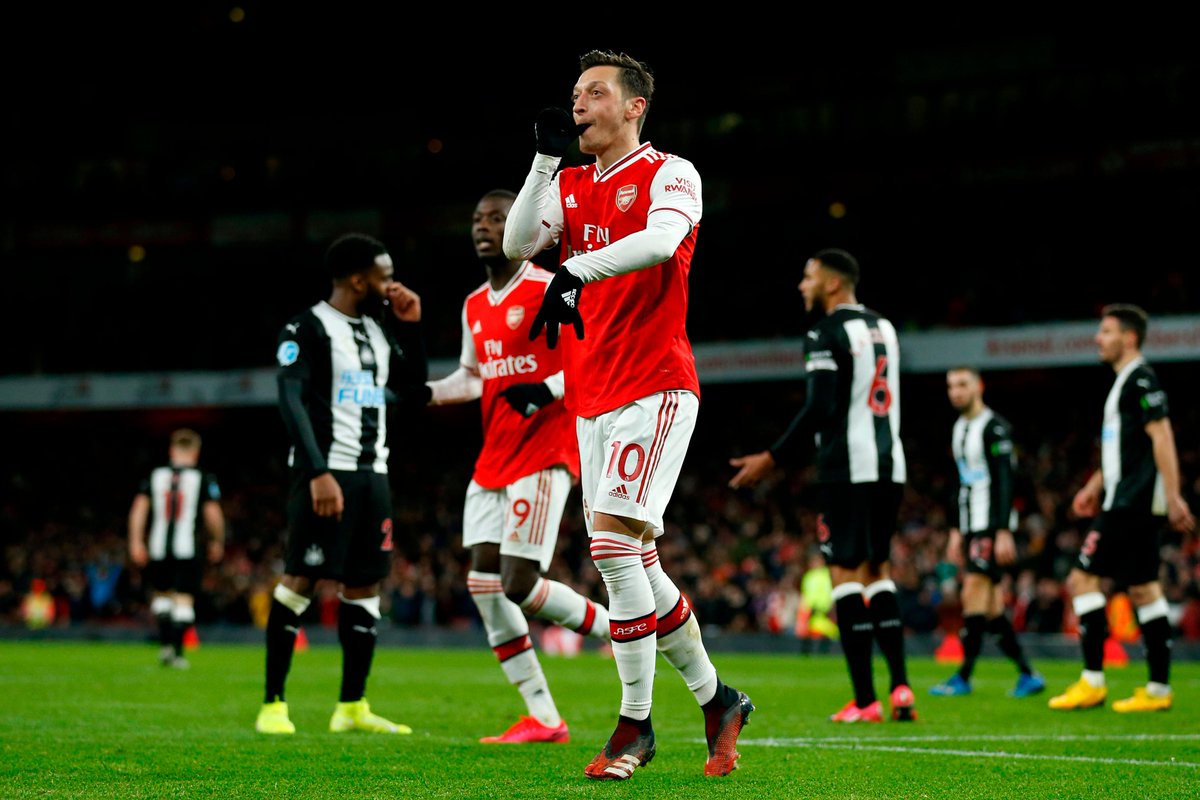 Mikel Arteta has been on full preparations to bring the team back. In the weekend, they have played a match against Charlton which they won for 6–0. Arteta has put forward two teams in the training sessions of the club. In the first team, Ozil was played on the first half of the game.
Ozil's performance at the club has not been constant
since the signing in 2018. He was signed in £350,000 for a week deal but since then his performance has been staggered. The former manager of Arsenal Unai Emery has criticised Ozil for his way of commitment to the training with the club.
Arteta when the league resumes will be expecting the club to qualify for the Champions League. When the game resumes he will be in need of Ozil who is committed to the game and will be playing off well that will remind everyone of the old Arsenal.
Ozil's agent ErkutSogut has confirmed that he will not be leaving the club this summer. He along with his family will be making the decision.
"Mesut has a one-year contract. There will be no change in this regard. So what happens next, time will show. Mesut will be 32 years old and will have a few more years in his career. Mesut and his family will make a decision. It will be the best of all," said Sogut.
Hakim Ziyech was one of the potential transfers that were considered as a replacement of Ozil. Ziyech in a recent talk has said that he considered Ozil as his idol. He also said that he dreams of playing for Arsenal and Barcelona.When he was asked whether he was better than him, Ziyech replied he is not even close to his level.Arsenal and the fans can only expect that Ozil will return to his former glory when the league resumes.